Directors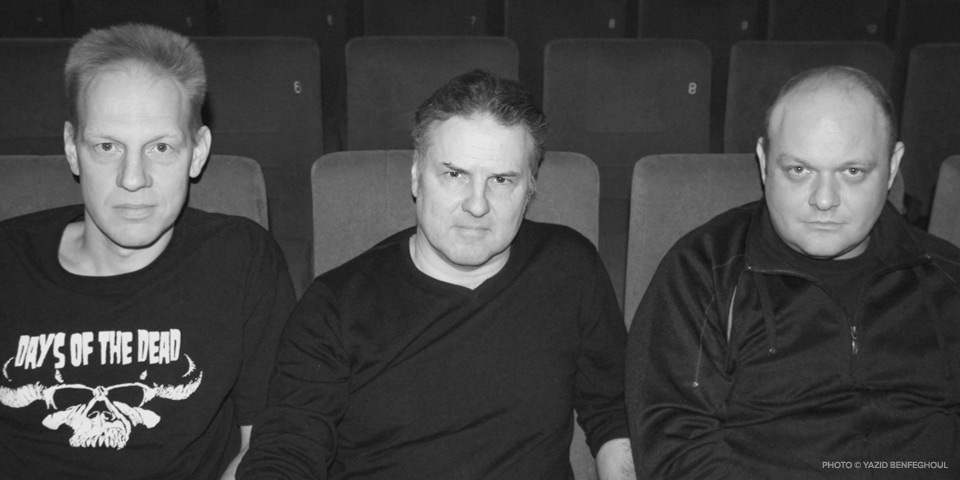 Jörg Buttgereit
Buttgereit is the director and author of art-house-horror-movies (Nekromantik, Der Todesking, Nekromantik 2 — Return of the Loving Dead, Schramm — Into the Mind of a Serial Killer), TV documentaries (Monsterland, Into the Night with Asia Argento and Joe Coleman), stage plays (Captain Berlin versus Hitler, Gabba Gabba Hey! — The Ramones Musical, Kannibale und Liebe, Green Frankenstein + Sexmonster!) and radio dramas (Die Bestie von Fukushima, Sexy Sushi, Frankenstein in Hiroshima). He also works as a film journalist for books and magazines. Buttgereit is regarded as the most influential pioneer of a genuine German style in the horror genre.
Andreas Marschall
Marschall made his debut as writer-director with the horror thriller Tears of Kali in 2004, which was one of the most successful genre films since the late sixties. It won several festival awards including the Méliès d'Argent of the European Fantastic Film Festivals Federation. His second film Masks, which premiered at the Hofer Filmtage 2011, was critically acclaimed and became a huge festival success (more than 30 festival screenings in one year) and won five jury and two audience awards. At the end of 2012 it entered many polls and was voted The Best German Film in the Deadline Filmmagazin readers' poll and one of the ten best horror films of 2012 by aintitcool.com. Marschall has also shot about a hundred music videos for the bands Kreator, Guano Apes, Tunderhead, Fair Warning etc. He is also a well-known illustrator and artist of film and record artwork. Additionally, he works as a screenwriter and an editor for TV and feature films (As Far as My Feet Will Carry Me).
Michal Kosakowski
Kosakowski's controversial first feature film Zero Killed (2011), a hybrid of feature film and documentary on murder fantasies, has been shown in more than 40 film festivals worldwide and has won numerous awards (Best Film — Chicago Underground Film Festival, Horrible Imaginings Film Festival of San Diego, South Texas Underground Film Festival, Thriller! Chiller! Film Festival). Kosakowski has over 20 years' experience in film-making. He has produced and directed numerous short and experimental films, documentaries and video installations, such as the critically acclaimed Just Like the Movies (2006) and Fortynine (2007). Currently he is working on several projects including Horror, his new feature film, and Dark Tourism, a feature documentary about a Polish WWII historical reenactment group.